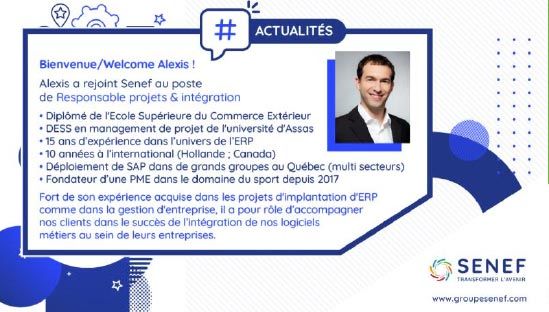 Alexis Rivière joins the team!
Senef is pleased to welcome its new collaborator Alexis RIVIERE as Project & Integration Manager.
Back in France after 10 years abroad, he joined us to bring his expertise in the deployment of web solutions within companies of all types of sectors!
We wish you every success in your new position!